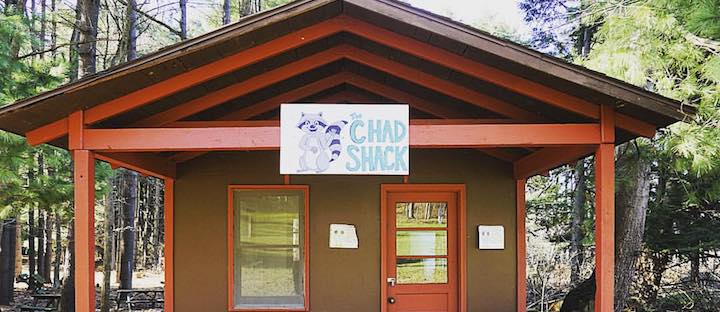 Welcome to the Chad Shack!
About Chad Shack
Chad Shack (Camp Store) is routinely open for an hour each day during free time. Campers can choose to purchase snacks, drinks, and PHOC Merch. In stock can be things like chocolate, candy, hoodies, stuffed animals, water bottles, sunglasses, notebooks, shirts, and more. To keep it easy and simple (unless otherwise noted) every snack and drink item is only $1!! We keep track of how much your camper uses, and at the end of the week, you can decide to receive their balance or donate it to the camp. You can add money to their store account during the online registration.
The Chad Shack builds Community because:
This space, central to the activities field, creates excellent opportunities for conversation and intentional relationship building.
Jr. Staff gain leadership practice when they choose to work the store counter during their optional personal growth hours.